Short distances
–
a solid reason
Short distances
–
a solid reason
Short distances
–
a solid reason
Regionality offers the invaluable advantage of short distances – for consultation, for decision-making, for collaboration, but also for logistics. This means that global price fluctuations, delivery difficulties or bottlenecks are not part of our everyday experience. Our work and our logistics are just as reliable, robust and sustainable as our products are.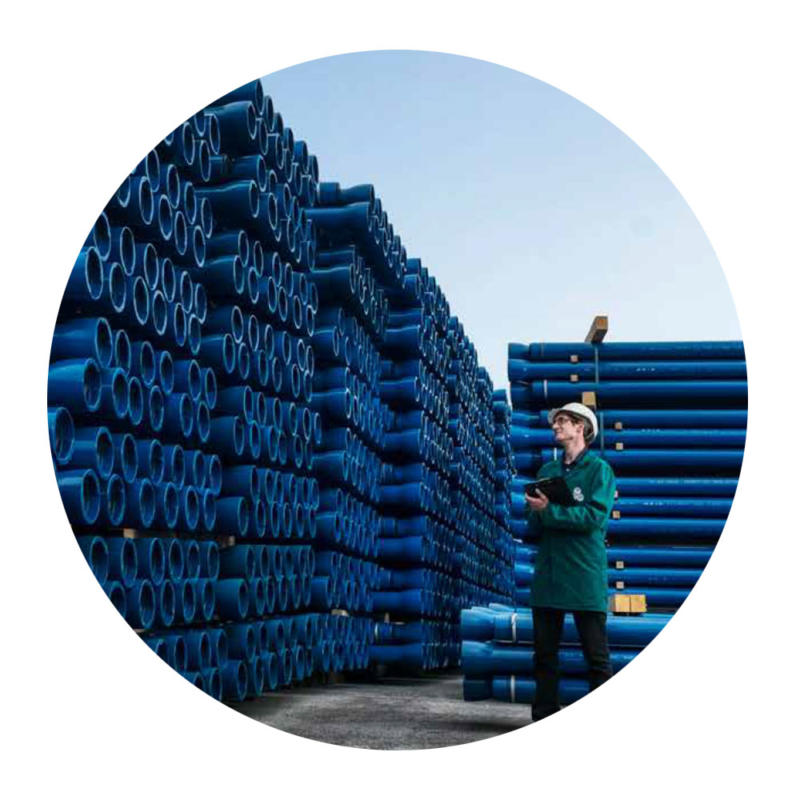 It's not just fully-stocked warehouses which guarantee fast delivery and assistance – above all it's our closeness.
But short distances also make a fast ordering and delivery process possible. In case of need, customers can obtain any pipes, fittings or valves that they are lacking either by collecting them themselves or by having them delivered promptly, all without delay or red tape.
Excellent quality, available quickly and without fuss – more than solid reasons.